Seattle, WA ∙ 9 – 10 November 2016
Facing Trump
---
On November 8th, America elected Donald Trump, a candidate for president who vowed to limit civil liberties and freedom of the press.
The following day, Americans had to deal with that reality. Many were scared, angry, and confused. Some felt like strangers in their own country, stunned at why so many found Trump so appealing. Here, Seattleites talk about the how they are feeling and what the election results means to them.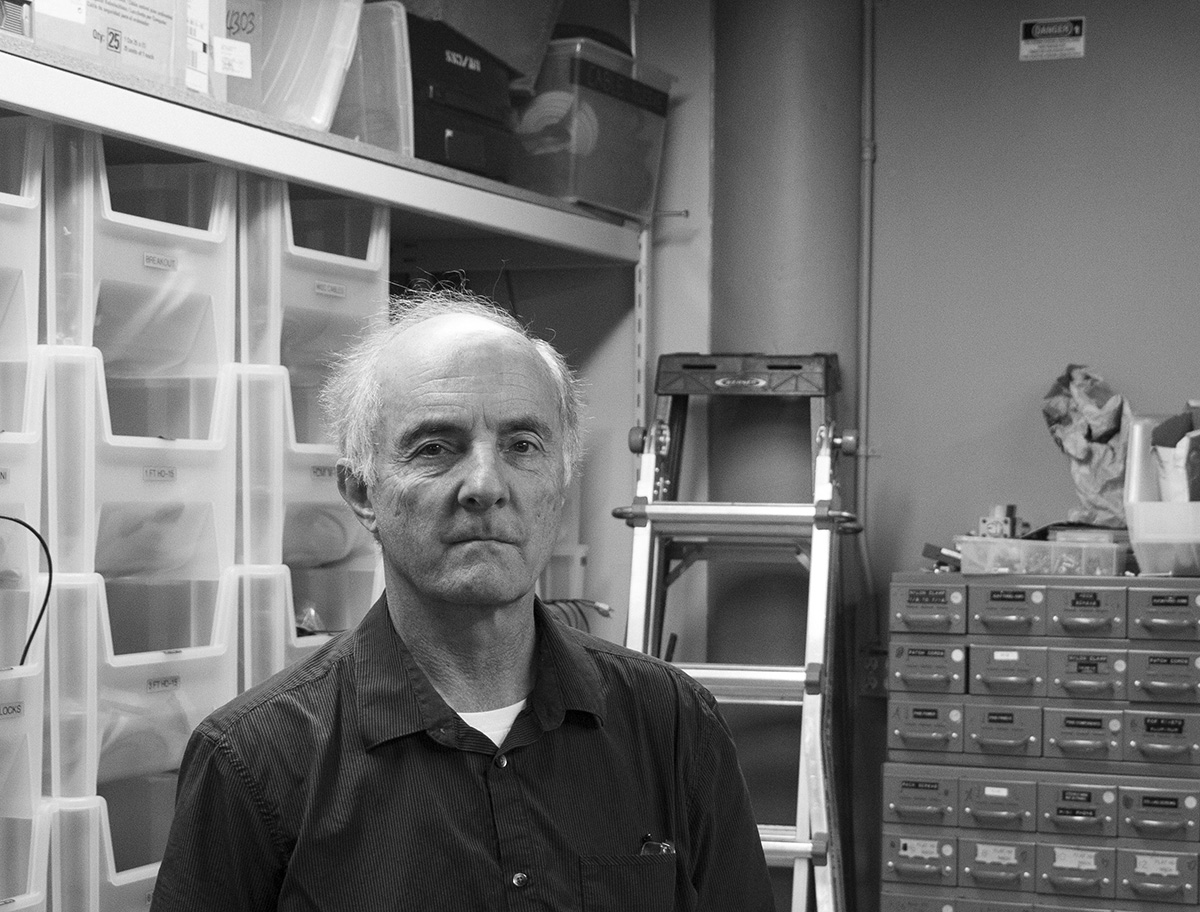 11:26 am ∙ 9 November
People will just listen to the sound bites and they won't look into the details. So Trump goes and tells the coal miners in West Virginia that he's going to bring their jobs back. It ain't happening.
Patrick, 67 ∙ Willows, CA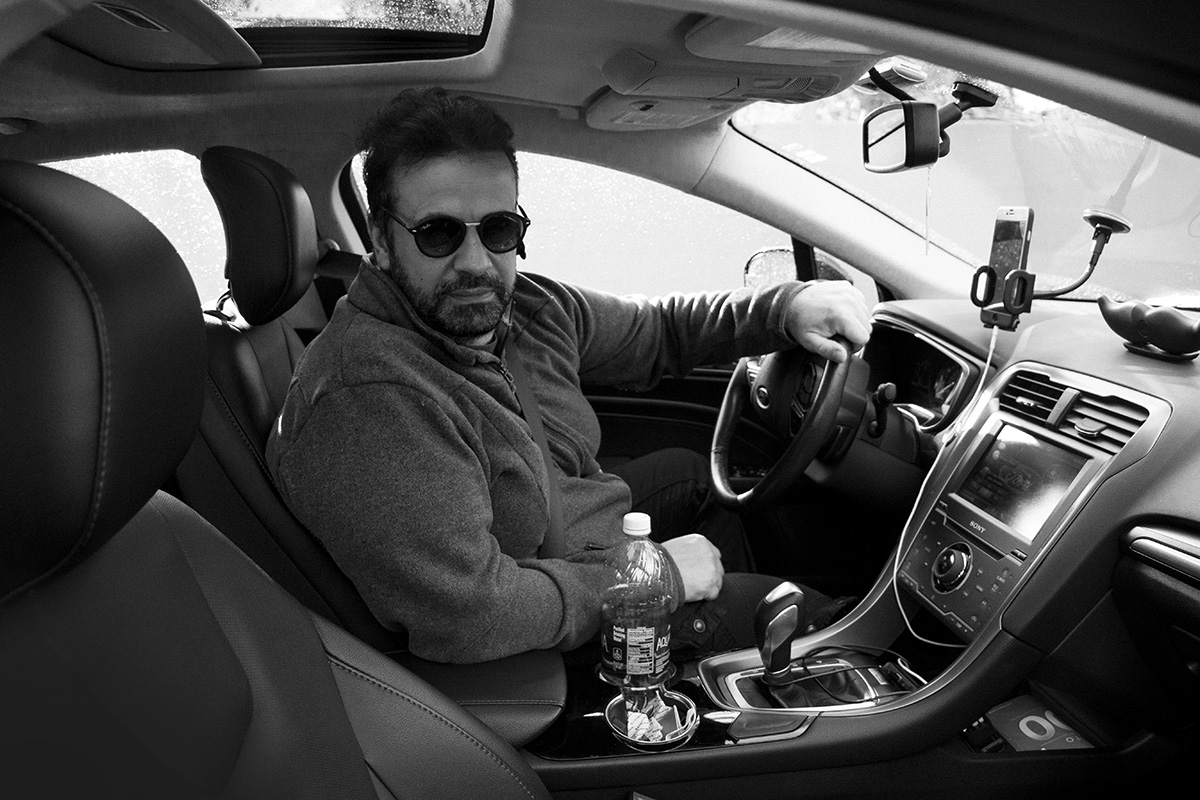 11:58 am ∙ 9 November
I have no idea what the next four years are going to be like. You know what they say,

'hope is the last one to go.'



I just hope he surprises me. I really hope he surprises me.
Julio ∙ Portugal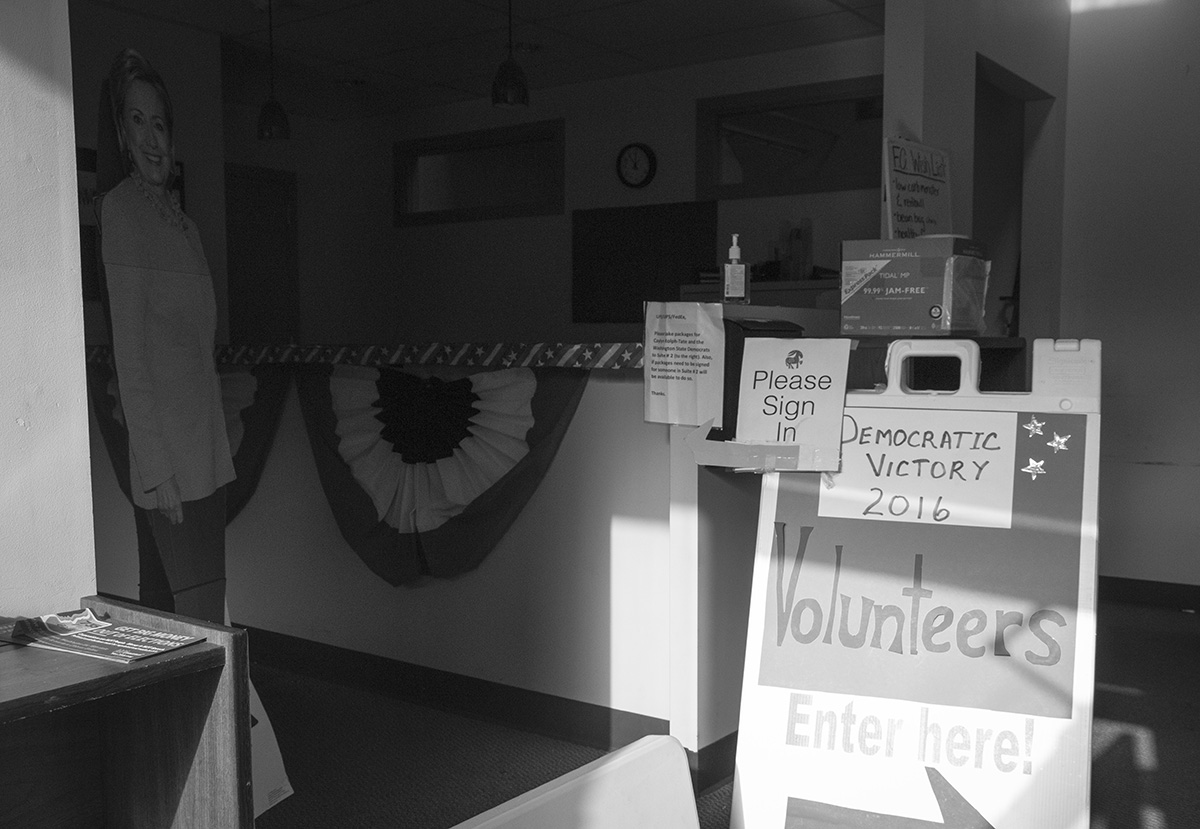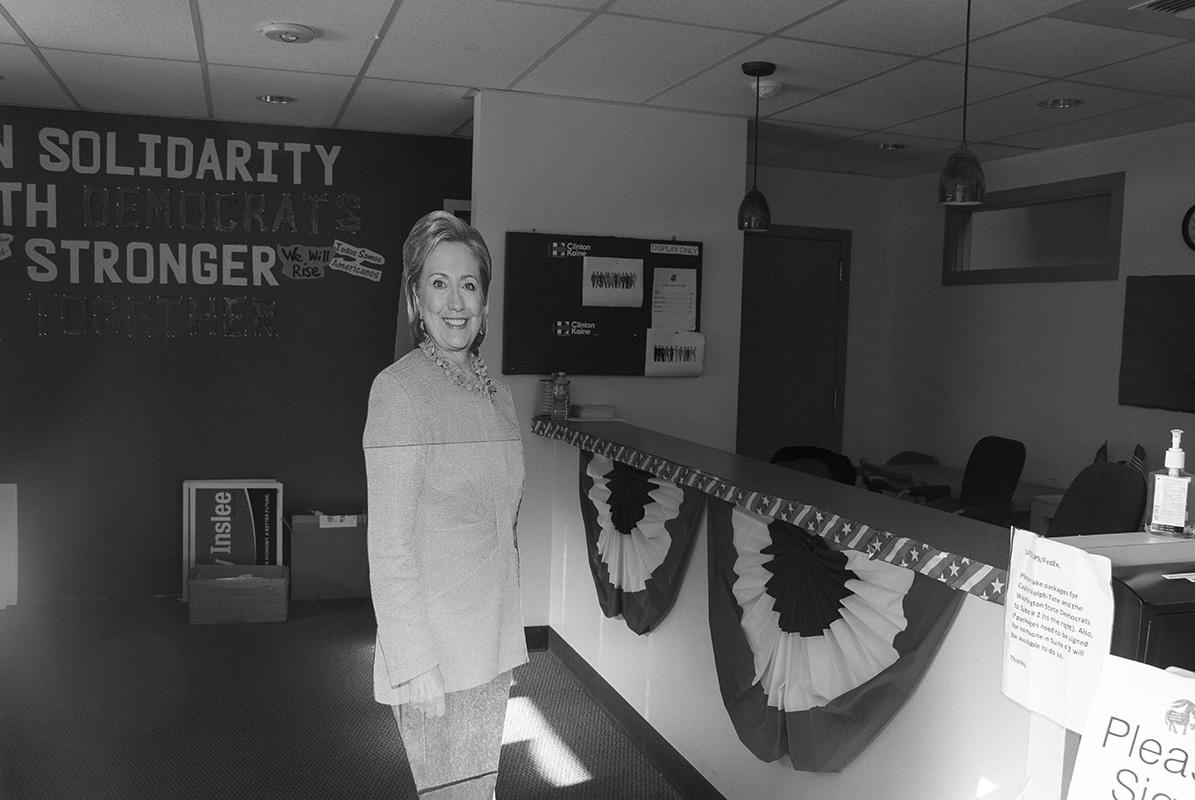 Hillary Clinton's Seattle campaign headquarters
12:02 pm ∙ 9 November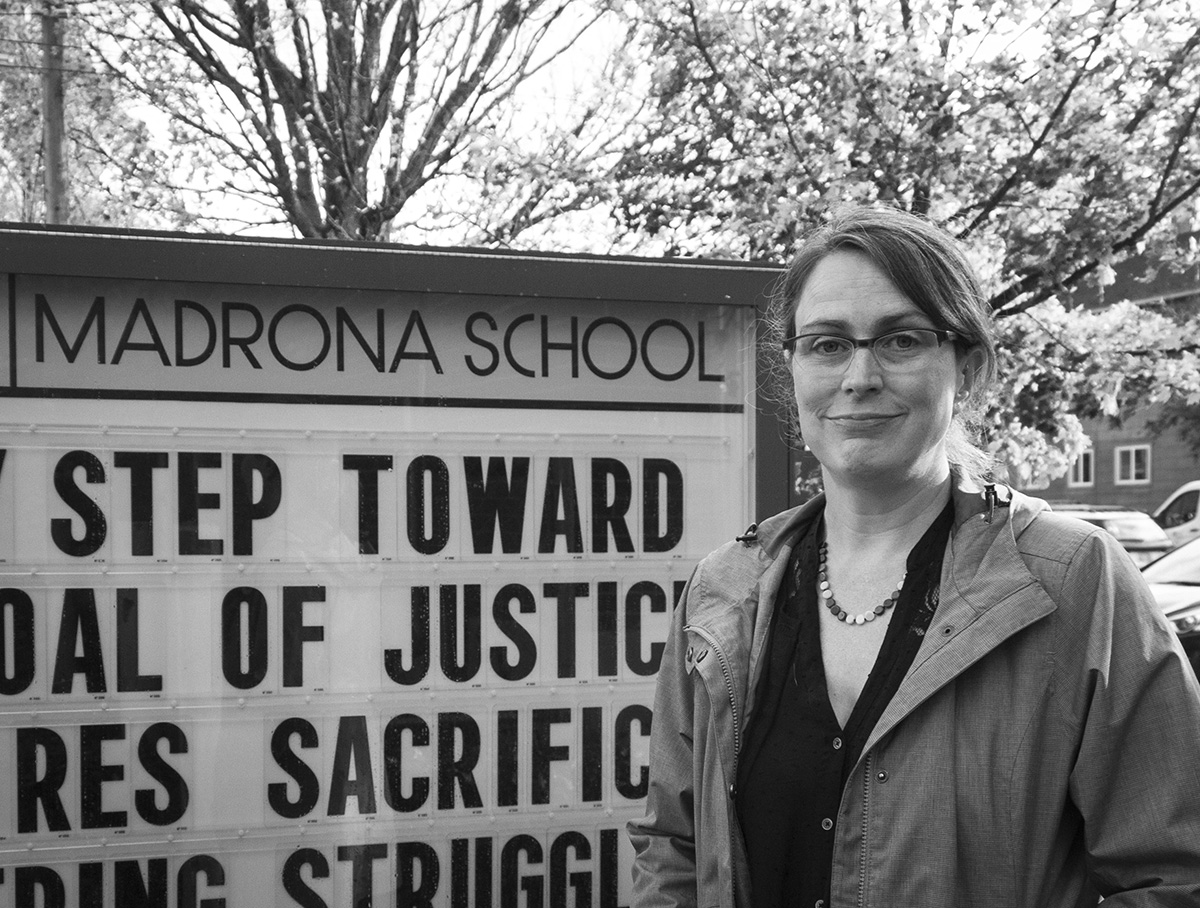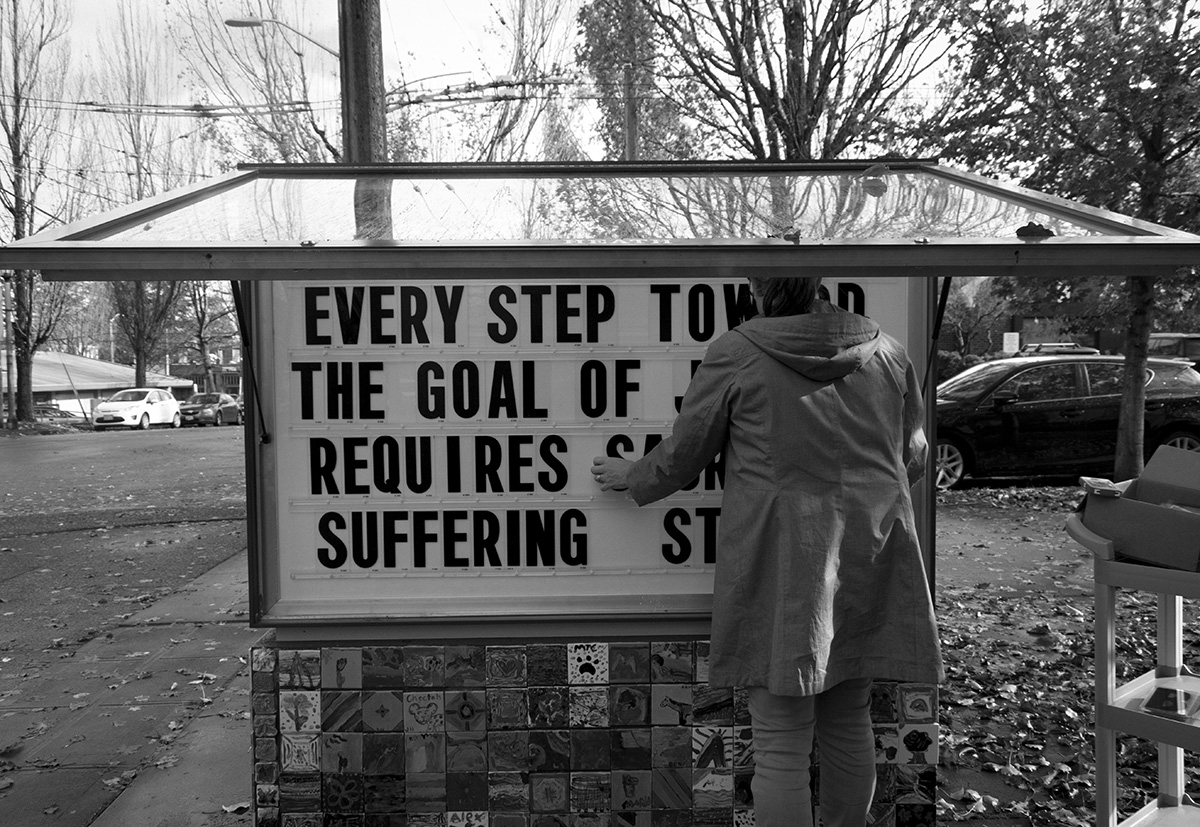 Every step toward the goal of justice requires sacrifice, suffering, and struggle – Martin Luther King Jr.
12:37 pm ∙ 9 November
This election cycle we've had to have some discussions about race and tolerance because there are some kids who come from families with different ideas that are not so inclusive. But when that happens it's an opportunity to talk about it with them and it's good. Kids know it and feel that it's a heavy topic and they want to understand. It's all part of learning how to be a person.
Sharon, 42 ∙ Seattle, WA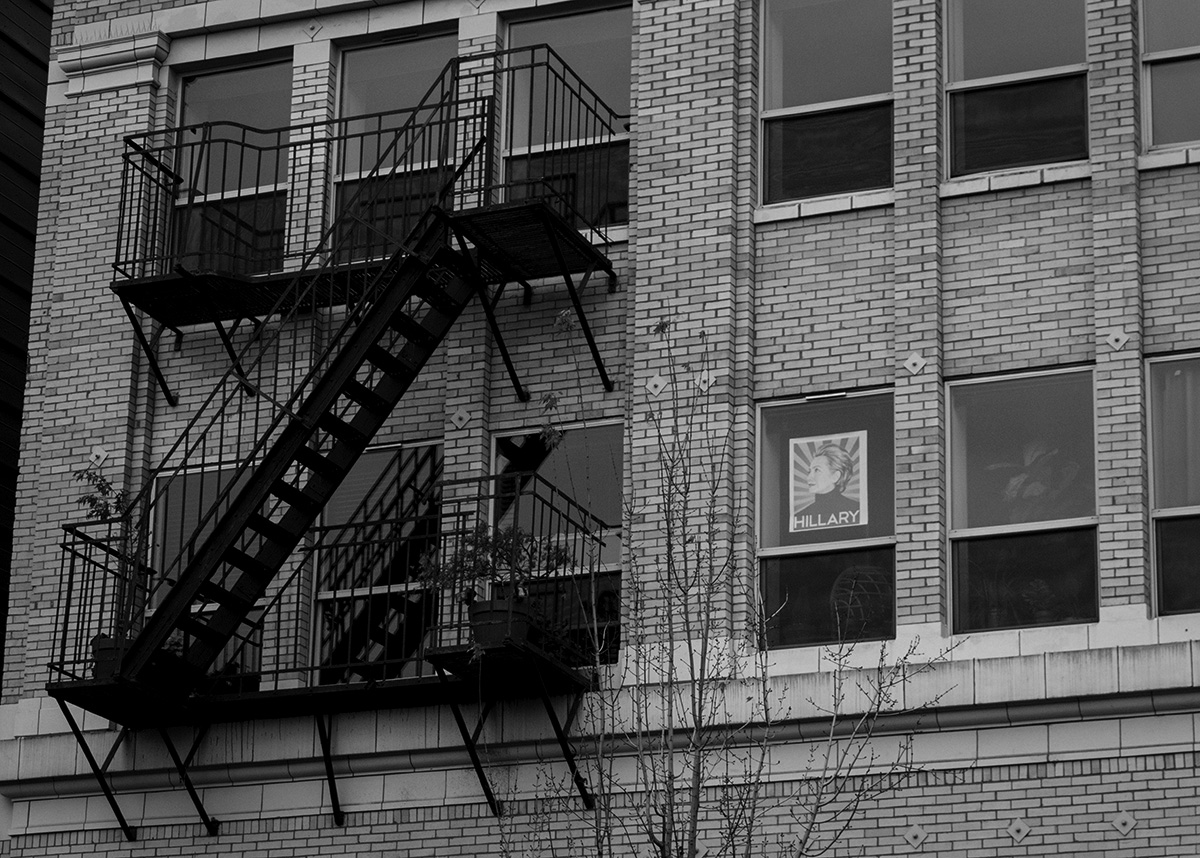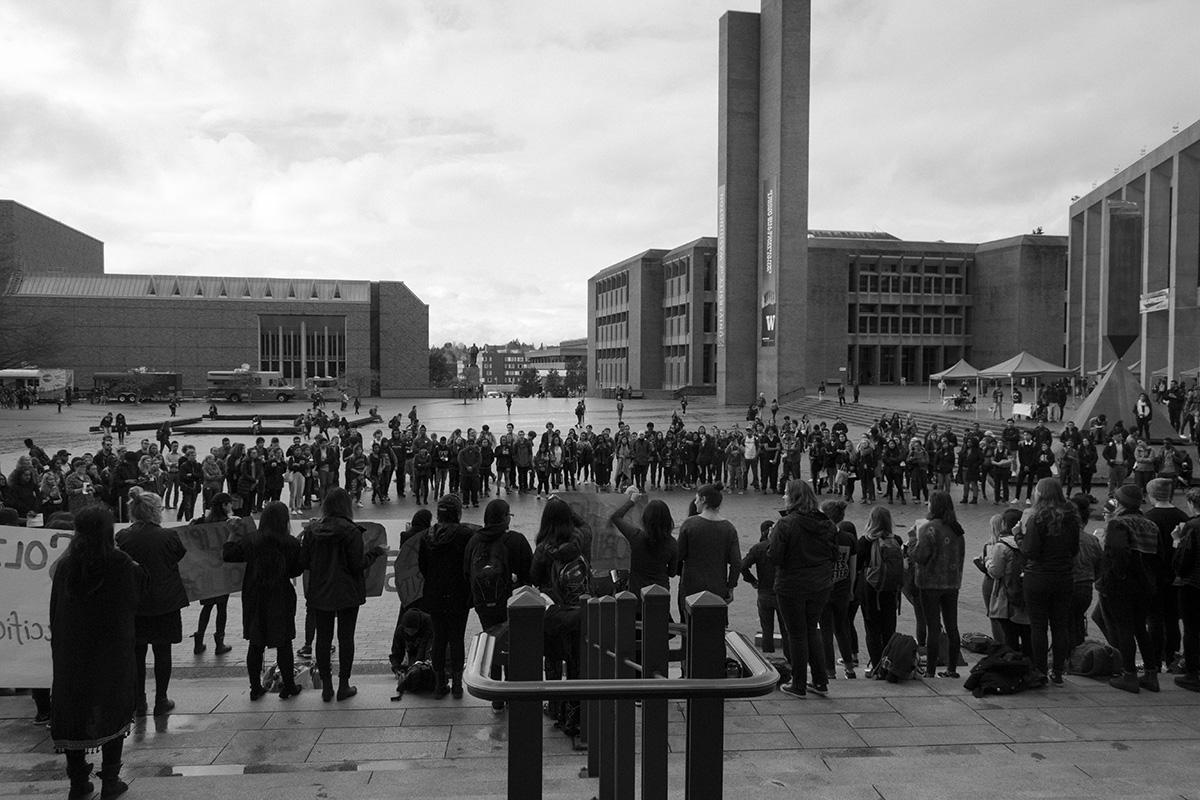 University of Washington students gather in solidarity for minorities
2:48 pm ∙ 9 November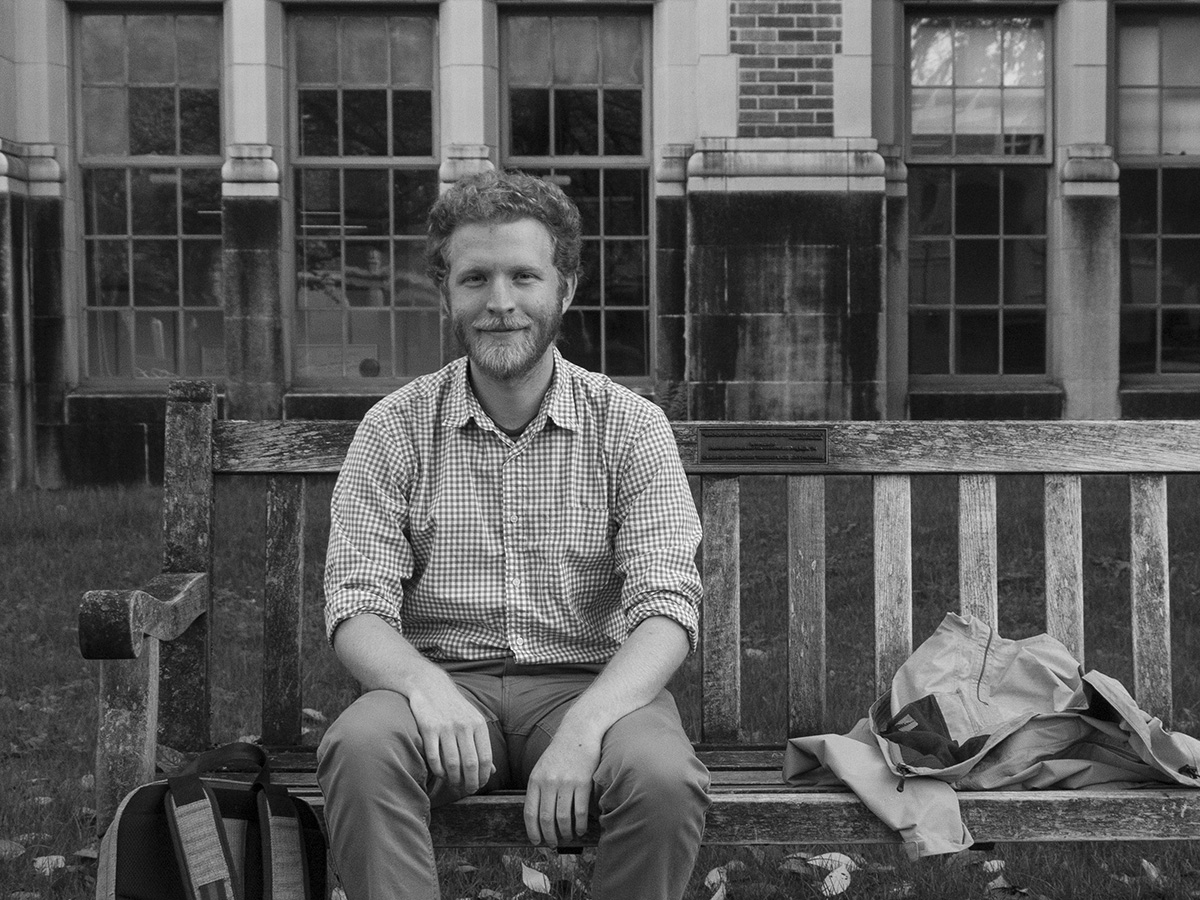 3:11 pm ∙ 9 November
I think a lot of people are stunned but what gets me the most is that it turns out that I was the one who was delusional about what this country is like. I was the one who was living in a fantasy land. Not the cranks on the internet.

I'm not feeling great. I'm a committed liberal. I've worked on campaigns, worked on marriage equality, GMOs, the bag ban, and some state reps' campaigns. I quit working on them because I was tired of working 100 hours a week for no money. But you know if it's going to be like this, I might have to go back and get involved again.
Adam, 26 ∙ Mill Valley, CA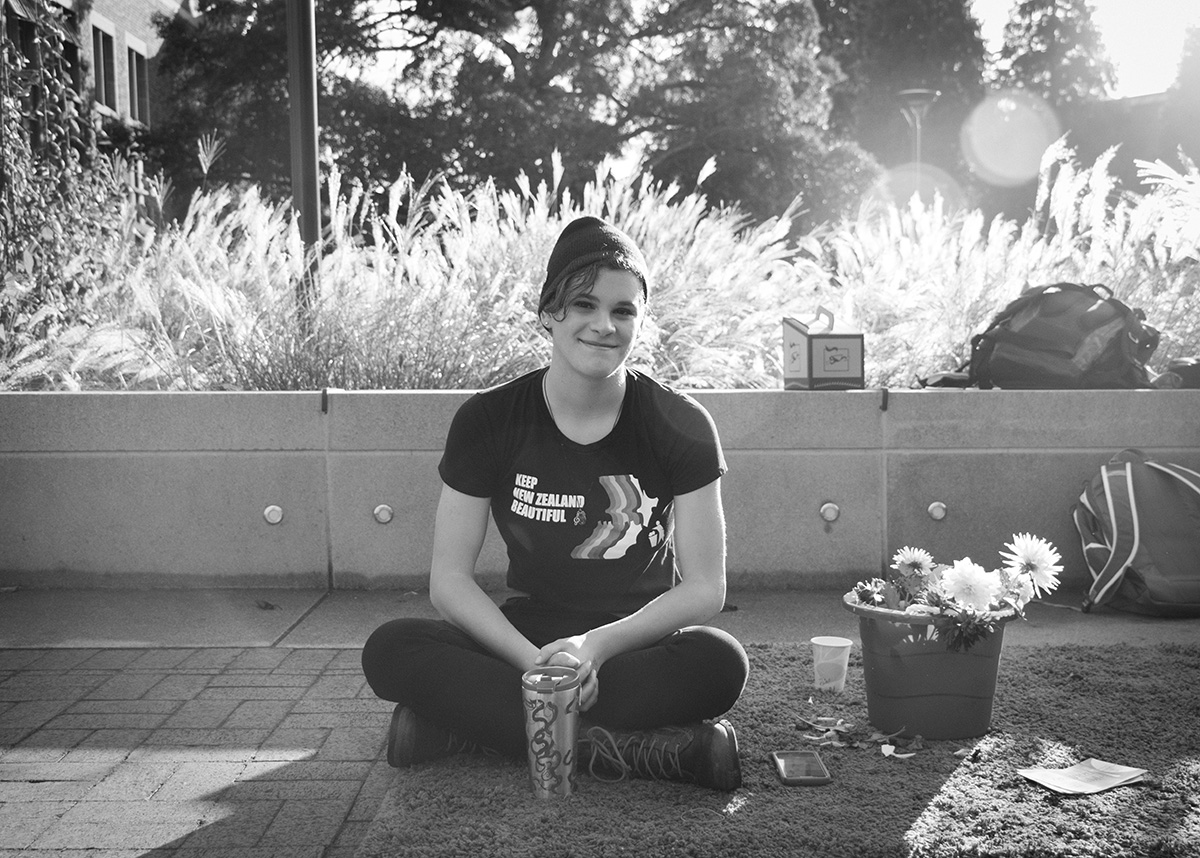 3:19 pm ∙ 9 November
I think Trump makes it unsafe for many people to go about conducting their daily lives. I'm a queer woman and I'm afraid. I broke down crying last night when the race was called and my roommate came over and hugged me and said,

'I won't let them take you'

which I feel is not a sentence that should have to be said in this century and this country.

I think we've got a very long journey ahead of us that is going to cause unprecedented levels of fear and hatred that are going to continue to rise. I want to say that I have a lot of hope for the future but I have a lot of fear for the future as well.
Zoe, 20 ∙ Seattle, WA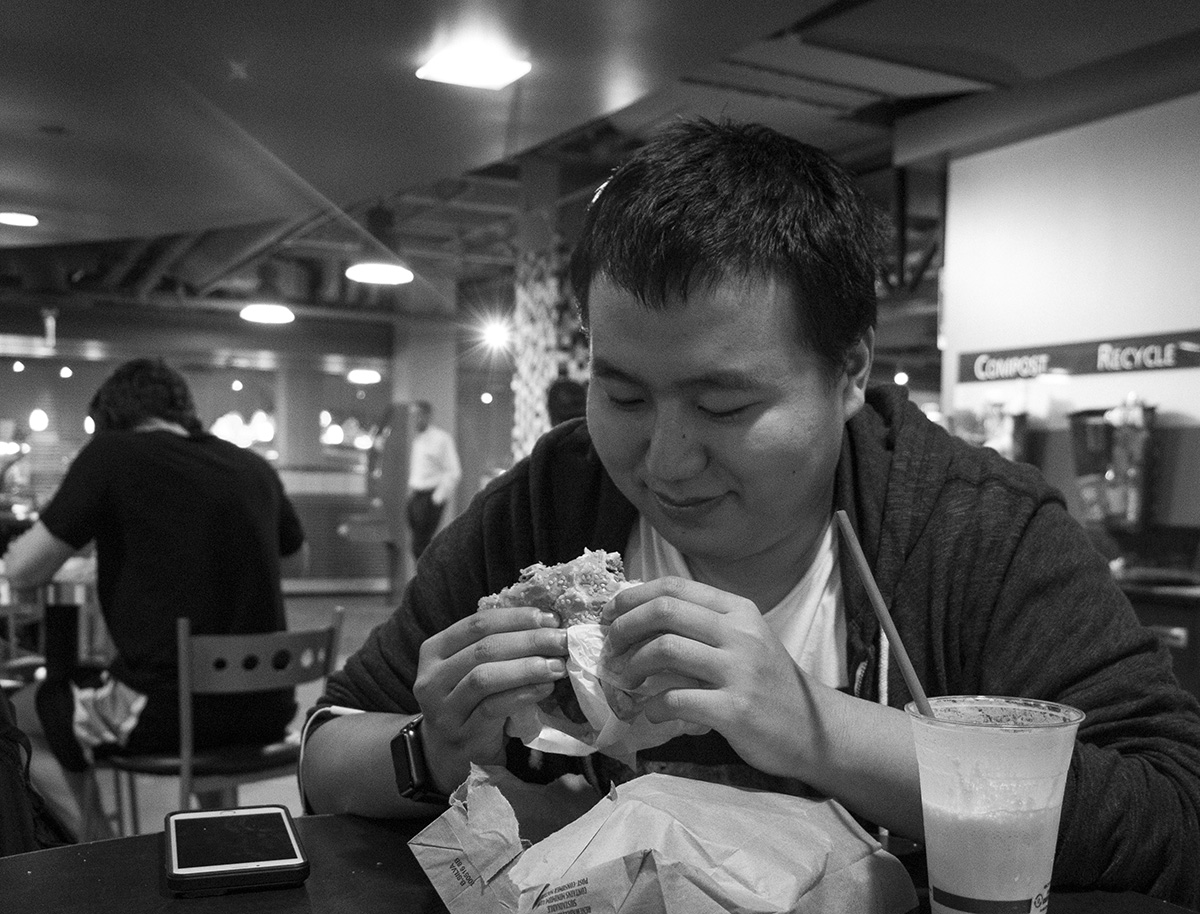 3:33 pm ∙ 9 November
I came to America to study financial mathematics. If you want to work in a bank and be an analyst there's nowhere else to study right now. After Brexit, London is no longer the economic center in Europe. And I don't know what will happen to America and to my chances of working here after I graduate. Maybe I'll have to go to Canada for grad school.
Tom, 20 ∙ China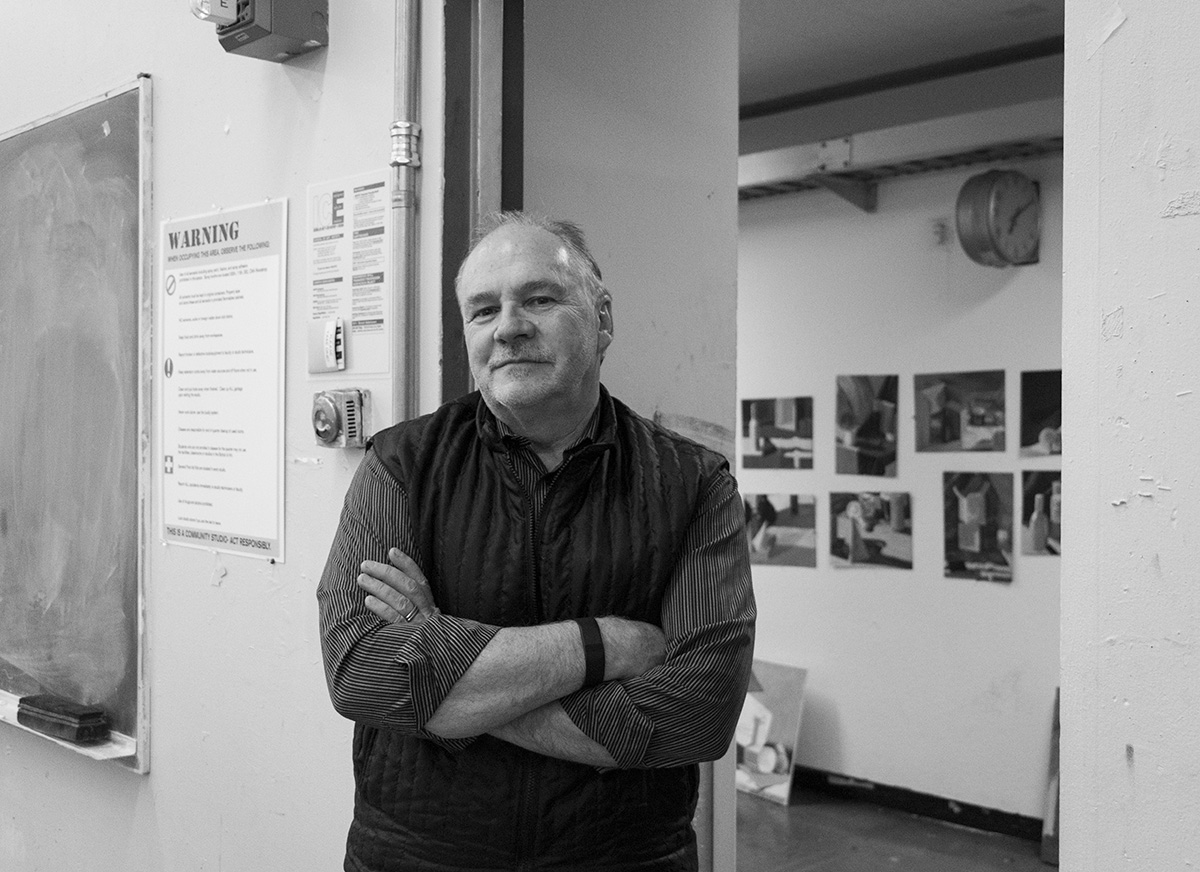 8:10 pm ∙ 9 November
In spite of it all, the younger generation all voted very blue throughout the nation so that means it's very much like Brexit where the older generation wanted to divorce themselves from the rest of Europe and the young people wanted to stay with Europe. Unlike Brexit, you can't reverse that but here in four years they can change that.

People will speak up their mind a lot more instead of being somewhat reserved and thinking that they can't talk. I think they will definitely talk a lot more about what their rights are and how things should be done. It's going to get people out of their insecurities and stand by equality, that's the positive thing.
Chris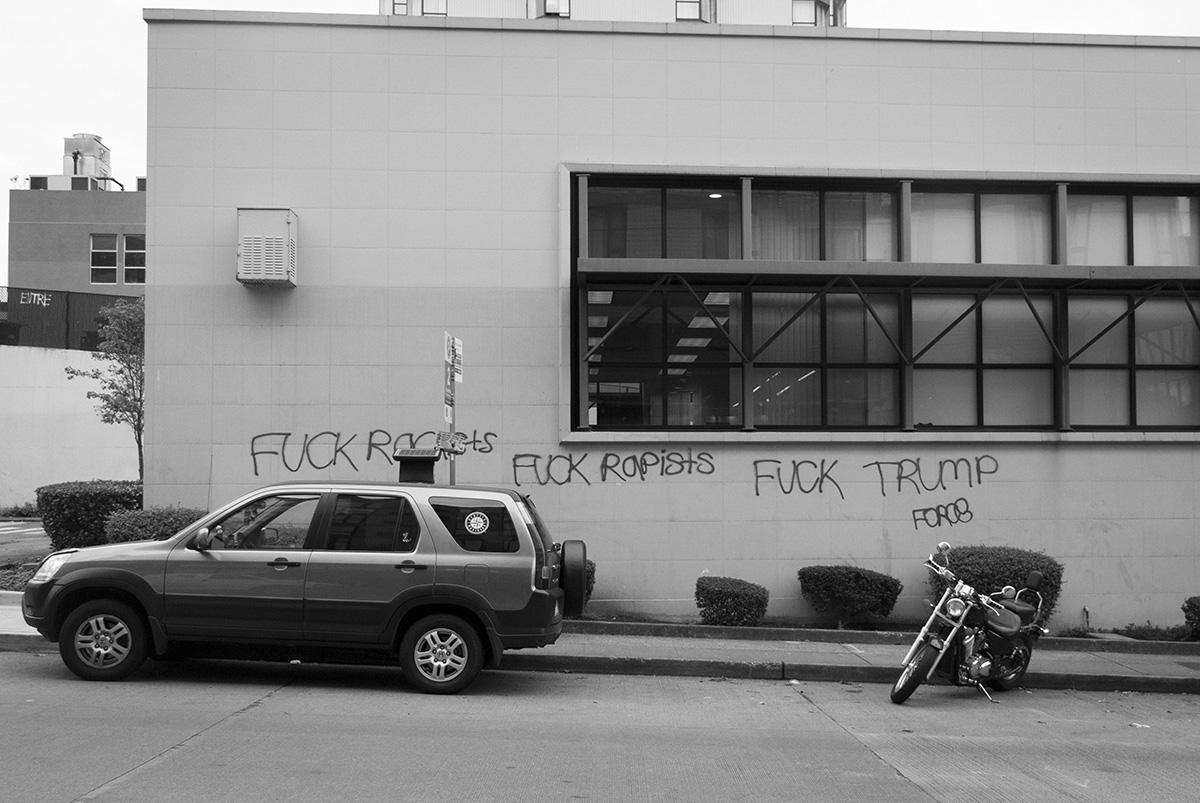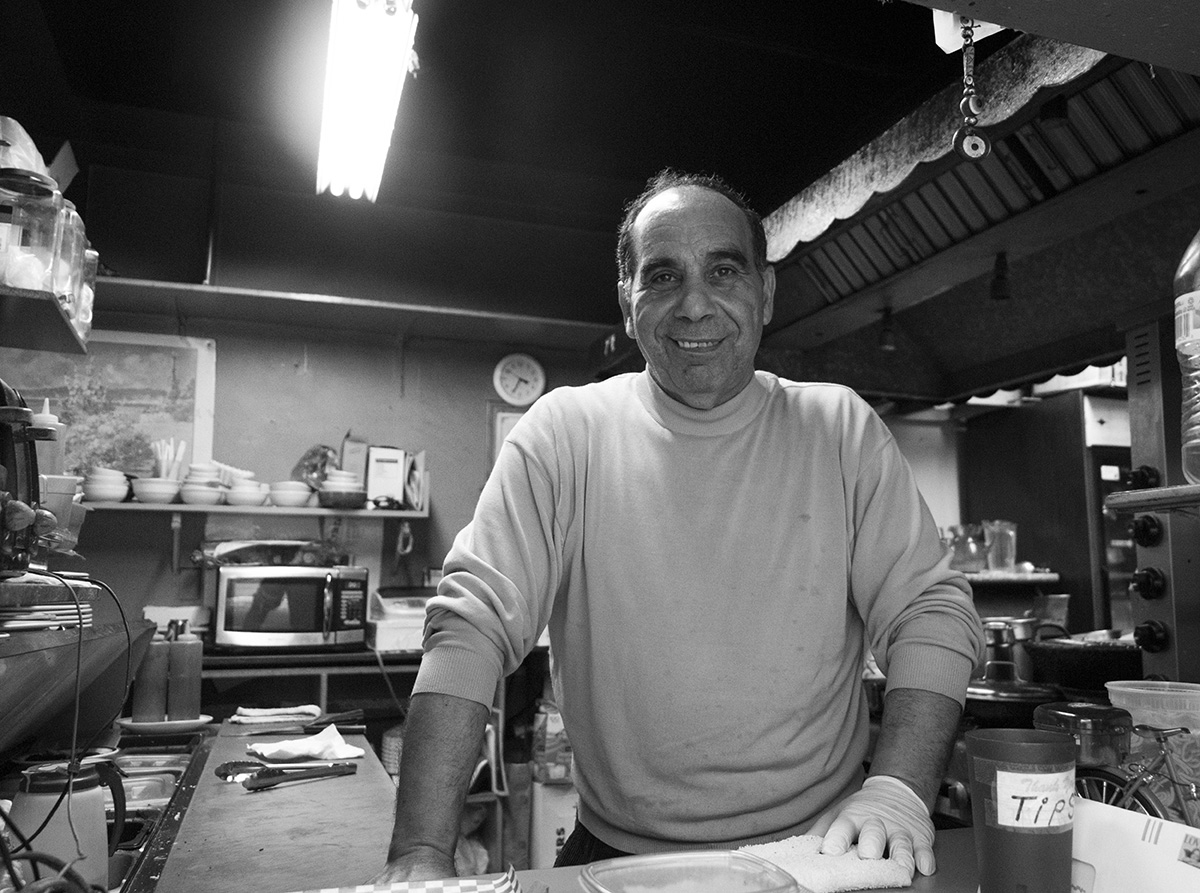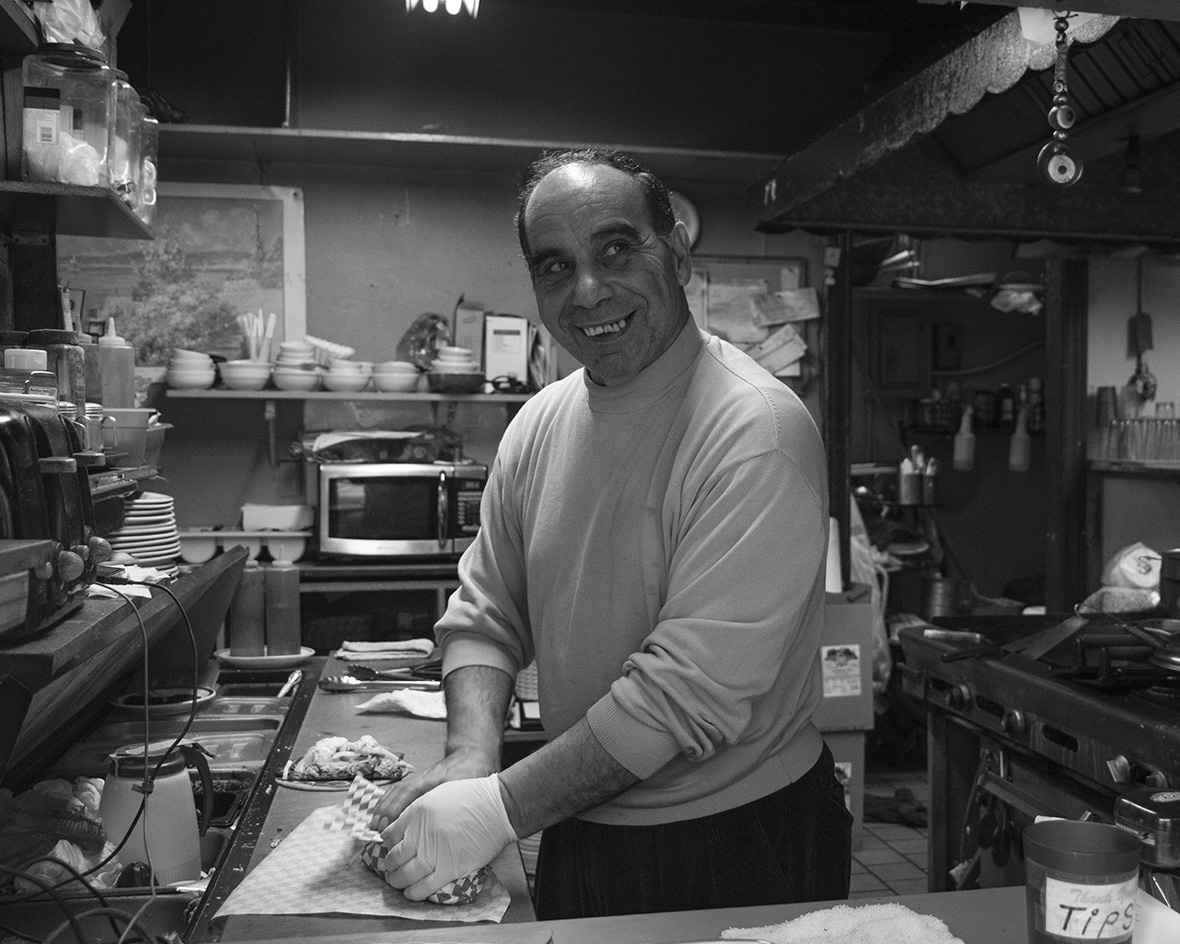 4:19 pm ∙ 10 November
You can tell by listening to Trump talk. In his mind, it's

'see how much money we can save'

,

'see how much money we spend'

,

'see how much money here'

,

'how much money there.'

All that's in his mind is how much money. This is not money. This is a country with human beings, human rights, children, and women — it's not money.
John, 65 ∙ Lebanon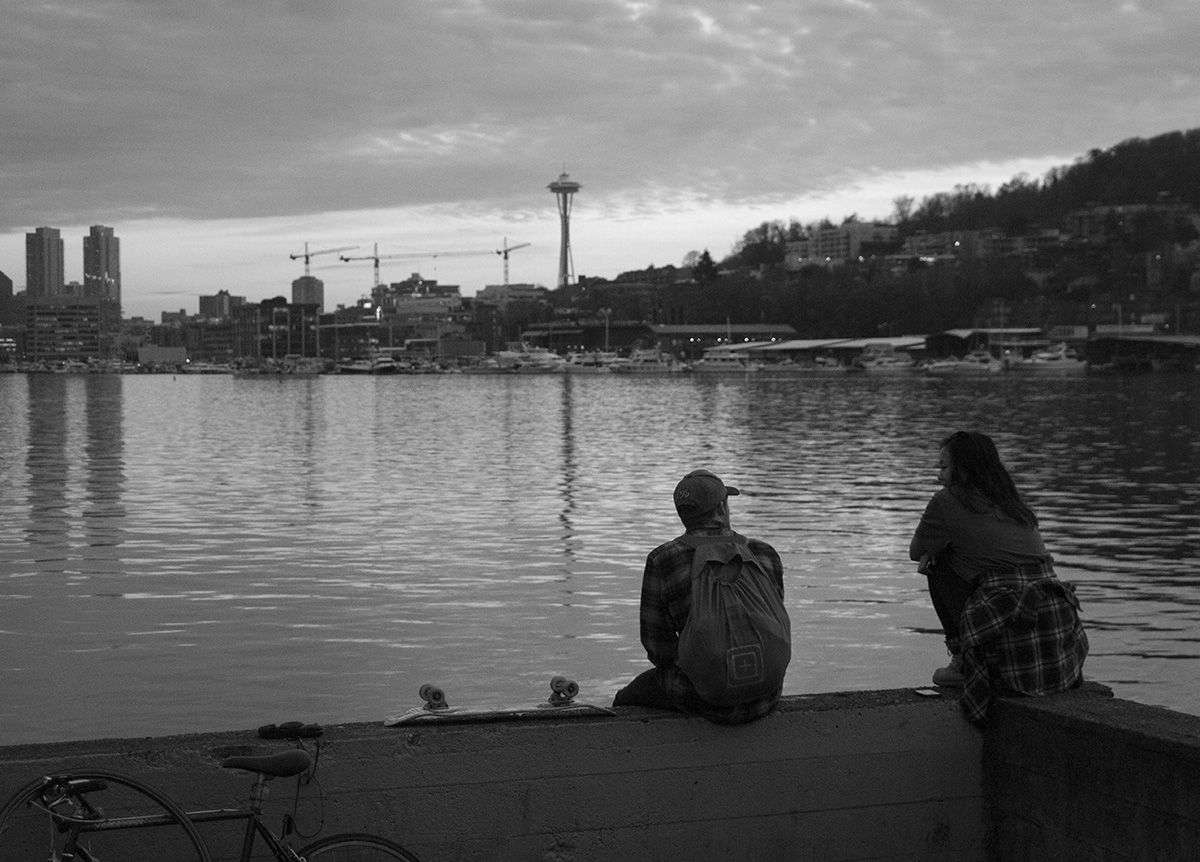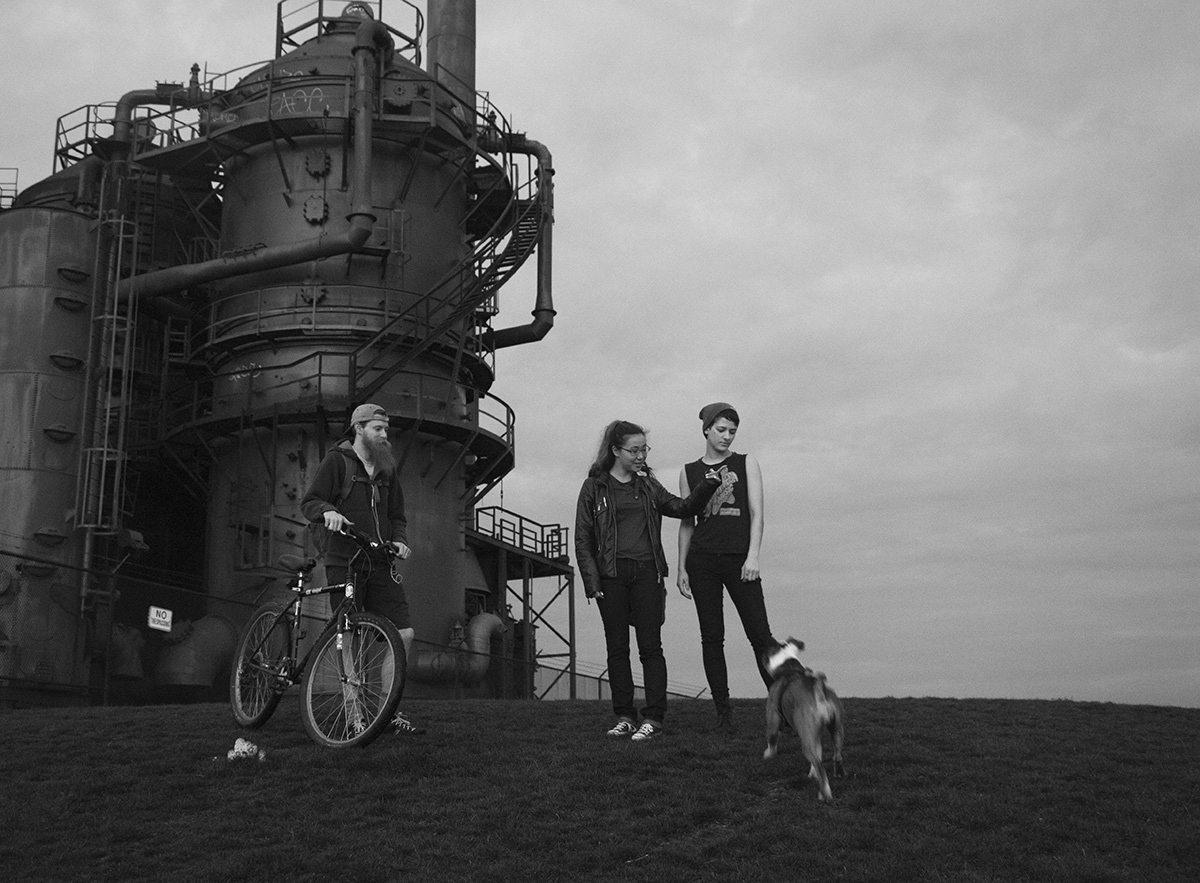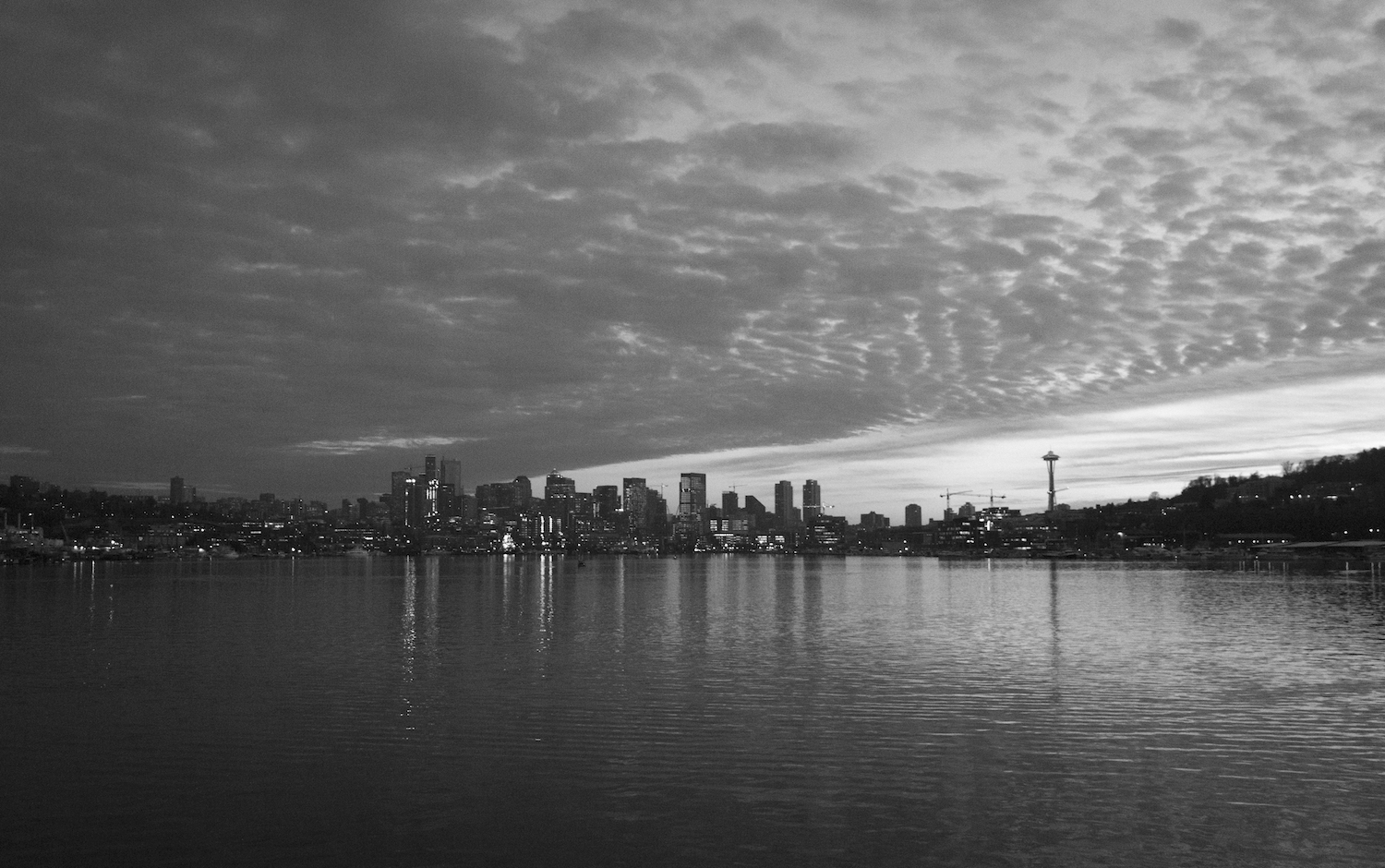 The Seattle skyline appears unfazed by the election
5:58 pm ∙ 10 November